How to Track Your Liquidation Sales
Once your products have been approved for the LiquidateNow program, an account will be set up for you on ViaTrading.com
Log in to your account anytime to track view your listed products, your liquidation sales and payment reports.
Once logged in to your account, you will see the "LiquidateNow" section on the top right of the page. Click on "View my Dashboard" to enter into your vendor dashboard and to see your reports.

The dashboard gives you an overview of your account including a "Sales by SKU" table, a "Total Sales" across all SKUs table and a graph showing your sales volume according to a time frame you specify.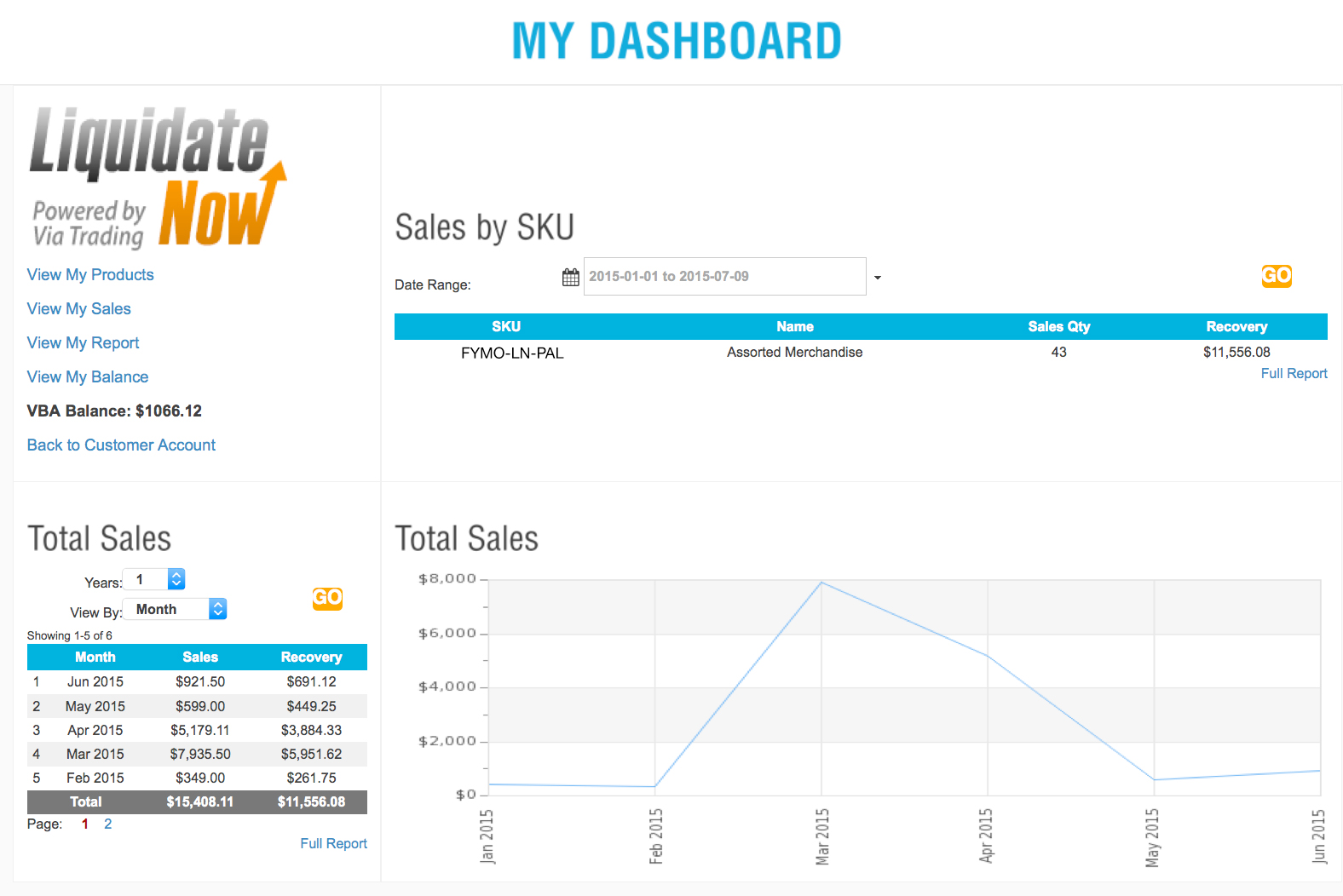 Once in your dashboard, the links on the left allow you to navigate to more specific reports.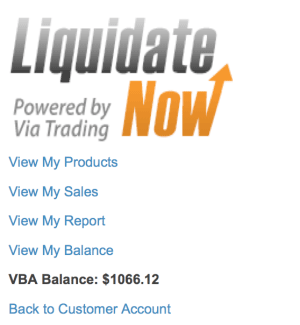 The My Products report shows you the date a product was added to our database, the SKU (or unique identifier) for that product, the product name and the agreed upon commission structure (either a percentage or a fixed dollar amount.)

The View My Sales report shows you the sales of each of your items to date, including the commission structure for each, the total quantity sold, the amount they sold for (if you are on a percentage commission) and what that translates to in term of your liquidation sales dollars (after our commission). You will receive an automated email each time one of your items is sold and shipped, and when a payment is posted to your account.

Finally, the View my Report link displays an itemized report of each individual sale. The report includes the purchase and ship dates, invoice numbers, products sold, quantity sold, selling method, the unit and total price paid by the customer, the commission percentage agreed, the amount owed to you and the status of your payment (whether it is still due to you or has been paid) as well as how it was paid.