Liquidation Channels & Marketing
Walk-In Warehouse & Showroom
Via Trading operates out of a 240,000 sq. ft. liquidation warehouse in Los Angeles, CA. Our warehouse welcomes over 5,000 wholesale buyers per month who walk in without an appointment. Customers are walked through the warehouse by our experienced liquidation sales team and are personally recommended appropriate products based on their resale channel. As one liquidation channel, your products would be displayed among the pallets in our warehouse and showroom (as appropriate), and pitched to walk-in, phone and email customers by our sales team.
Live Auctions
Via Trading holds monthly live liquidation auctions in its Los Angeles warehouse, attended by approximately 200 wholesale buyers. Auction lots are prepared in advance and available for buyers to inspect prior to the start of the liquidation auction. Items are cataloged and can be seen online several days in advance. Items are manifested where appropriate to increase the return on the lot, and approximately 250 lots are sold in 3 to 4 hours. This is a great liquidation channel for products in a variety of conditions and LiquidateNow will make liquidation recommendations based on the inventory you submit.
Website Listing
The LiquidateNow program's main website, 
ViaTrading.com
receives over 100,000 monthly visits from wholesale buyers worldwide. Our most global liquidation channel, the website features detailed product listings including pictures, descriptions and pricing with no membership required, as well as product and company videos, an extensive resource section to help our customer base increase their profits on their purchases, an online database of all available loads and manifests and more. Customers benefit from real time shipping quotes on your items, the ability to add items to their "wish list" and to purchase them directly from our website anytime.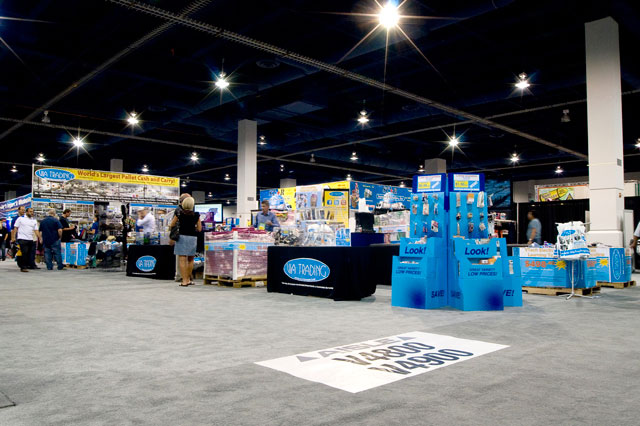 Trade Shows
Via Trading attends several closeout industry trade shows yearly. As appropriate, your LiquidateNow products are physically displayed at our booth or otherwise represented on visual aids (posters, iPads, website listings, etc.). We welcome thousands of wholesale buyers through our booth over the course of each 4 day trade show, granting excellent exposure to your products to a customer base that may otherwise never be exposed to them.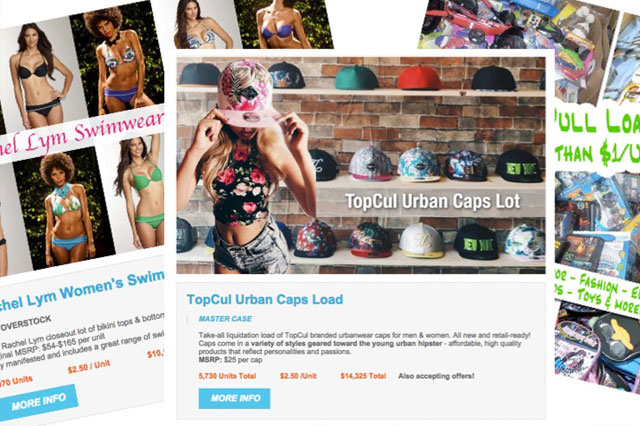 Email Marketing
In conjunction with listing items online, Via Trading will create several email marketing campaigns for your products that will feature a variety of pictures, key selling points, links to additional marketing/promotional material or YouTube videos, all encouraging buyers to inquire further about your product or place offers and orders on the spot. Our email list is currently at 135,000 worldwide wholesale buyers and grows by over 1,000 users each week, giving your products exposure across the globe!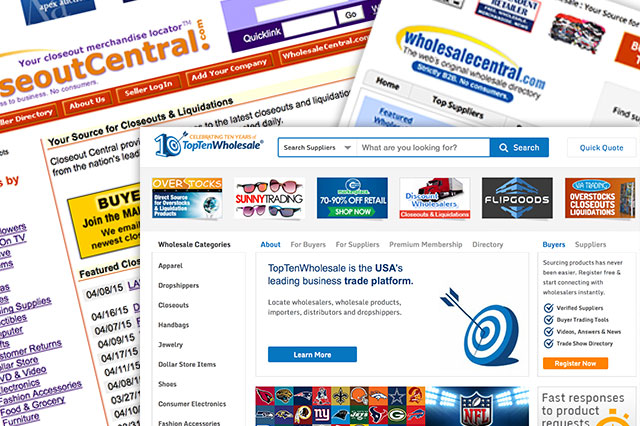 3rd Party Wholesale Sites
In addition to listing the items on ViaTading.com, a leading industry website and sending the products out by email to a wide customer base, your products will also be advertised on over half a dozen liquidation industry search engines, placing them in front of millions of buyers outside of Via Trading's own immediate network. These sites are visited by hundreds of thousands of global visitors each month and your products are guaranteed to be seen by qualified buyers everywhere.
Specialized Sales Force
Our specialized liquidation sales team will push your products to their customers via every sales channel we utilize: in-person, over the phone, by email and online. They will be fully versed in your product and able to describe its features and benefits while offering them to the customers who are most likely to place competitive offers for your goods.