Liquidate Inventory with No Up-Front Costs!
We specialize in liquidating excess & unwanted inventory through customized solutions that work for your product and situation.
Move inventory through a vast network of sales channels
Benefit from a leading liquidator's global reach and specialized sales force
Track your sales online in real time
Receive timely payments for your good
Our program is risk-free with NO upfront costs!
---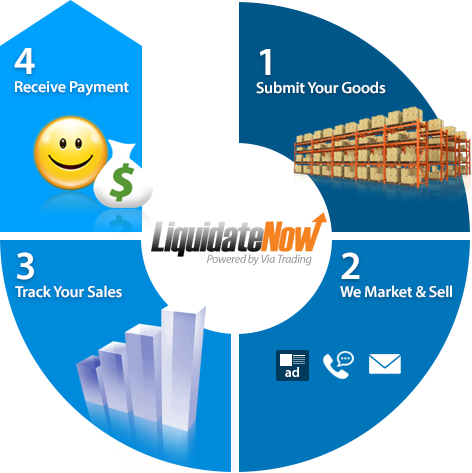 Who can use LiquidateNow?
Vendors/manufacturers/department stores who generate significant amounts of excess, distressed or customer return merchandise and need a permanent ongoing liquidation solution.
Vendors going out of business or closing down their stores.
Vendors sitting on a large quantity of merchandise that they have been unable to sell using their regular or alternative sales channels, and who are ready to significantly reduce their asking price in order to liquidate the goods.
Vendors who are incurring warehouse costs storing their excess goods as our service also includes warehouse of goods where appropriate.
Financial or legal institutions needing to liquidate any consumer, retail or warehouse assets in possession.
Logistics companies with abandoned or repossessed freight.
Non-profit organizations and charities that don't have use for donated items and wish to resell them to convert them into cash.
The program is not appropriate for vendors who wish to sell their regular product line, who are looking to recover cost or for those who have very small quantities to liquidate.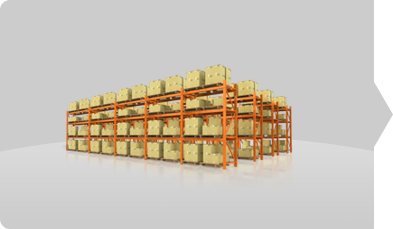 STEP 1: SUBMIT YOUR GOODS
Submit the inventory liquidation form and send us information about your excess inventory. We will review it and get back to you with a liquidation proposal.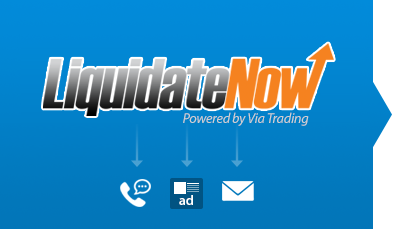 STEP 2: WE MARKET & SELL
We create marketing materials and our sales team sells your excess inventory to one or to multiple buyers, based on the terms we agree upon.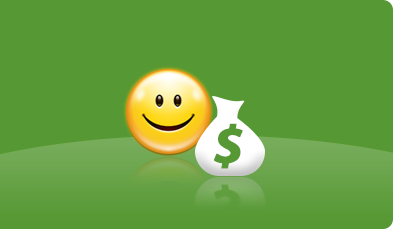 STEP 3: RECEIVE PAYMENT
Receive payment for your liquidated inventory either in one lump sum or as weekly payouts until the product is gone. Sit back, watch it come in and let us do the rest!
4 Ways to Liquidate Your Inventory
Liquidation Channels & Marketing
LiquidateNow is a program developed by Via Trading to assist manufacturers, distributors, retailers & traders to liquidate their excess inventory. With over 12 years of specialization in the liquidation industry, Viatrading and LiquidateNow offer unparalleled exposure for your goods both domestically and internationally to a database of over 130,000 wholesale liquidation buyers and a mailing list of 200,000 opt-in subscribers. LiquidateNow offers you a tried and trusted channel through which to sell your obsolete or unwanted goods without interfering with your current sales channel(s).
With over a decade of specialization in the liquidation industry, Via Trading has a wide global reach, resale channel network and a leading reputation in the industry. We create a customized solution to liquidate your inventory that is designed meet your needs.
A 360 degree solution to liquidate your excess inventory
No risk, no out-of-pocket costs, no success-no fee, quick & simple process
Experts in liquidating products in hundreds of categories
Rapid global exposure for your products from a reputable and trustworthy liquidation partner
Brand protection & channel conflict management
Global Reach with worldwide exports to over 80 countries
Personalized customer service
We can liquidate products in virtually any condition
We can liquidate assorted & mixed lots
Excellent and personalized customer service
Logistics services and facilitation
Free warehousing available when appropriate
Logistics services and facilitation
Complete transparency to track your sales 24/7
Real-time reporting & sales tracking
Automated email notifications
Flexible & fast payout options
Free up space & resources and establish an ongoing liquidation channel for your excess inventory
Multiple liquidation options available to cater to specific needs
Previously Liquidated Inventory
Manufacturer



VALUE $59,687
$9,893 Recovered
Recovery %

16.58%

Qantity

2,511

Price

$3.94

FOB

Los Angeles, CA

Duration

104 Days
Inventory Liquidation Success Stories
"Via Trading's liquidation program is an extremely valuable resource for our business. I have tried various auction houses in the past for liquidation of our excess inventory and the return we get from Via is unmatched. The process is easy, the return is fair and most importantly it helps keep our warehouse clean and efficient."
John F.
"Over the years I have dealt with many companies on liquidating excess inventory. There are good ones and bad ones but I can honestly say that there have been none that worked as professionally and thoroughly as Via Trading. Everything they said they would do to move our close-outs at a fair price was done and completed in a timely fashion. I highly recommend Via Trading to any vendor trying to move overstocked inventory in an efficient and fair way."
Steve H.
"My partner and I used Via Trading to liquidate a large party store inventory. At first we were apprehensive about choosing a liquidator from the internet. Our sales associate was completely available for all of our questions and concerns and replied promptly. It was our first experience selling, packing and shipping such a large lot and we had many questions. We were delighted with the care and attention we were given. We always felt as if we were getting the highest service and attention. Our inventory sold for an excellent price and our associate saw us through every step of the way. I would recommend Via Trading to everyone and hope to use them again." Kim D.
"Thanks once again for handling so promptly and smoothly the sale of our Covingtons overstocks. I have mentioned the successful relationship we've had with Via Trading to some colleagues in our industry and I may be in contact with you to help them with their liquidations. Please also feel free to use Covingtons as another one of your satisfied customers!"
Carl W.